History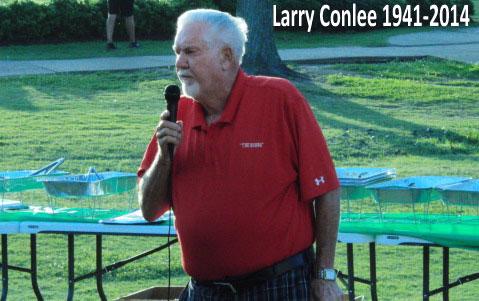 In 1981 Larry Conlee founded the Bubba Conlee National Junior Golf Tournament as a tribute to his son James Larry "Bubba" Conlee Jr. Since the inception of the tournament Larry has served as the Chairman of the Board for the tournament. He was a fixture at the tournament every year interacting with players and their families. One thing that is certain, Larry loved the kids and the kids loved Larry. In August 2014 having just shot 69 at Quail Ridge, Larry was in the clubhouse talking and laughing with friends and staff when he suffered a massive heart attack. He passed away at the course. As Larry would have wanted, we carry on his tribute to his son. We hope that you will join us for the 37th annual Bubba Conlee Tournament.

For those that are unfamiliar with the story of the tournament, the Bubba Conlee National Junior Golf Tournament, one of the Mid-South's finest junior events, is dedicated to the life of James Larry "Bubba" Conlee, Jr. Bubba, one of the best young golfers in the Mid-South, tragically died at the peak of his junior golf career. He was a beloved son, good Christian, fine student, dear friend, and excellent golfer. This tournament is intended to perpetuate Bubba's aspirations and those of other fine young golfers to achieve the best that the great game of golf has to offer.

The Bubba has a rich history of drawing some of the nation's best junior golf talent. The list of former players reads like a Whos Who of junior golf. Past participants include current PGA Tour players Shaun Micheel (2003 PGA Champion), Doug Barron, and Vance Veasey; LPGA players Reilly Rankin and Courtney Wood; and, U.S. Amateur champions David Gossett (1999), Bubba Dickerson (2001), and Meredith Duncan (2001). College coaches realize the strength of the Bubba field as well! Every year dozens of college coaches come to recruit the talented field in The Bubba.